Van Bullock is a College Associate Professor in the Department of Agricultural Economics and Agricultural Business at New Mexico State University. He received both his BS, Industrial Engineering, and his MA, Economics, from New Mexico State University.
His areas of concentration are Rural Appraisal, Real Estate Investment, and Applied Economics.
Van Bullock's areas of special interest are Real Estate, Applied Economics, and Agricultural Marketing. He teaches Introductory Agricultural Economics and Business, and Rural Appraisal.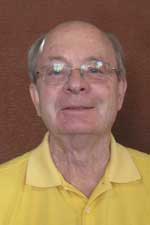 Van Bullock
Office Location: GTH 379A
Phone: 575-646-4326
Email: vbullock@nmsu.edu