Economic Development
Michael Patrick is an Associate Professor in the Agricultural Economics and Agricultural Business Department, Director of the Doctorate of Economic Development program, and Community Resource & Economic Development Specialist with the Cooperative Extension Service at New Mexico State University.
He received his B.S. in Biological Sciences from California State Polytechnic University, Pomona; M.S. in Community Development from Southern Illinois University, Carbondale; and Ph.D. in Agricultural Economics from Michigan State University.
Dr. Patrick's areas of expertise are: community economic development, rural development, business development and entrepreneurship. Patrick has over 20 years of teaching, research, and community economic development activity in the U.S.- Mexico border region and Latin America.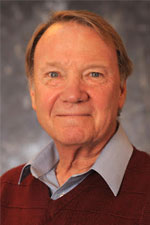 J. Michael Patrick
Office Location: GT 343
Phone: 575-646-5682
Mobile: 575-202-4253
jmpat@nmsu.edu